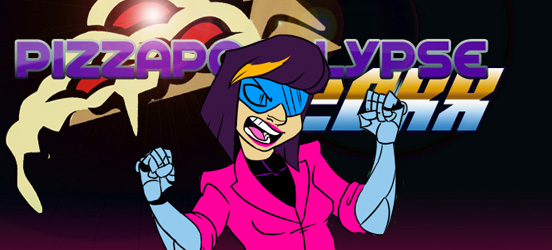 A retrofuture visual novel, mashing high fantasy with modern subculture. Made for Ludum Dare 27, with the theme '10 Seconds'. You are Alana Sorayama, codename Neon Berserker. A bounty hunter by trade, you are about to confront an evil Glam Necromancer and his nefarious scheme to destroy all pizza in the world!
Art by Wicked, story and coding by Nathan Blades.
Music is by Kevin MacLeod. Sound effects ripped from The World Ends With You.
Made in Ren'Py. Check out renpy.org for more information about the engine.
You can download the game directly from Ars Lingua here, or you can got to the Ludum Dare submission page.