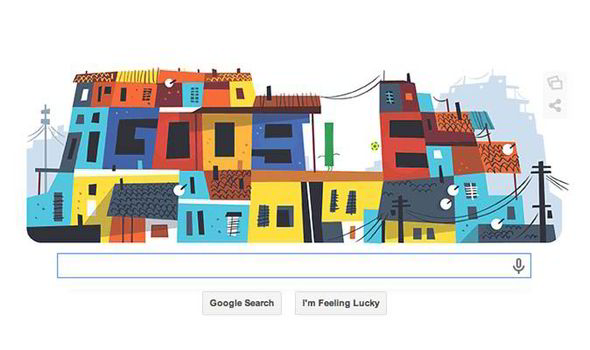 This story was originally written for the Daily Express, found here.
THERE is a long-standing link between Brazil and football culture and that's never been more true than at this year's World Cup.
As the seventh day of the tournament takes hold, today's Google Doodle depicts the colourful slums of Brazil, known as favelas.
The Google logo forms part of a brightly-coloured and off-kilter wall of favela houses, with the L represented as someone kicking a football against a building.
Rapidly growing around the edges of Brazilian cities since the 19th Century, favelas sprung up from people moving en masse from rural areas to cities, with little affordable housing.
Brazil is presently one of the most economically unequal countries in the world, with the top 10 per cent of the population earning 50 per cent of the national income.