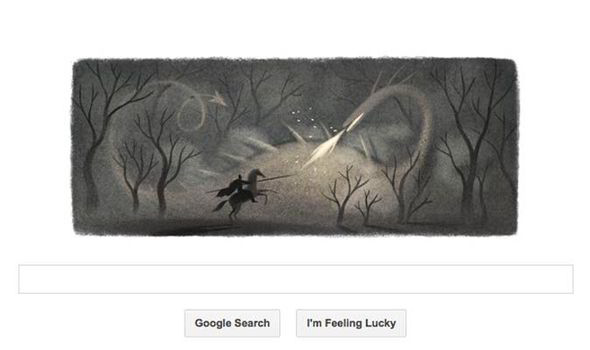 This story was originally written for the Daily Express, found here.
TODAY'S Google Doodle is an atmospheric illustration of the dragon-slaying Saint George.
To celebrate St George's Day, the homepage for Google's UK site has changed to a moody watercolour of a knight facing up to a dragon.
The Google logo can faintly be seen amid the swirls of muted fog in the background.
While St George's Day is the national day of England, the patron saint is actually of Middle Eastern origin and celebrated by Christian churches across Europe and North Africa.
As such, he's also the patron saint of many countries including Greece, Portugal, Egypt and Ukraine.