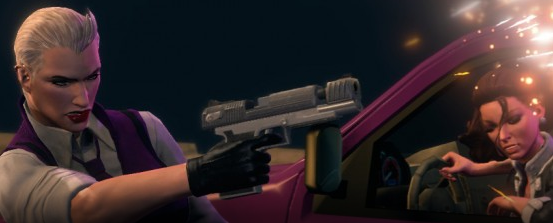 This feature was originally written for One Hit Pixel and can be found here.
Sometimes you just feel like breaking something.
Sometimes, you'll feel better once you've absolutely dominated your aggressors, laid waste to the weak, and are told that you're a force to be reckoned with. Doing that down the pub on a Friday night will put you in a holding cell, but thankfully we have video games to provide that experience instead.
It's the power fantasy, being whisked away to somewhere where you're stronger, smarter and more capable than what you can achieve in meatspace, and you're awed for it. It's probably the easiest experience to obtain in our current gaming landscape – almost every action game is about empowerment beyond your normal means.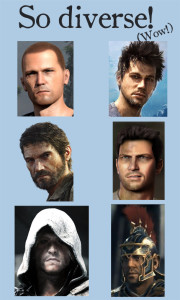 However, this empowerment comes in precious few flavours. Either you're a dashing white guy with a cocksure attitude or you're a grizzled white guy with a macho attitude.
It's not random coincidence – the image of the 'bald space marine' been an in-joke among gaming enthusiasts for years. To indulge in a power fantasy in a game is to invariably be straight, white and male.
Being only one third of those things, I find those experiences rather restricting in multiple ways. From a purely academic standpoint, having the same protagonists regurgitated is woefully trite. But emotionally, it's rather chilling – even alienating – to not see someone like you act in a role of power.
As a black person, am I not allowed to see myself lead (in ways other than raw muscle)? As a gay person, am I not allowed to goddamn see myself in any capacity?
Fortunately, Porpentine's games raise two middle fingers to that, with long fake nails and chunky diamond rings.