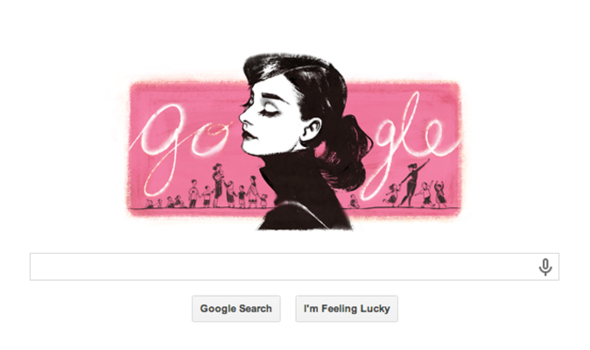 This story was originally written for the Daily Express, found here.
TODAY'S Google Doodle celebrates the 85th birthday of British actress Audrey Hepburn.
The doodle shows a striking black-and-white charcoal sketch of Hepburn – reminiscent of her look in Breakfast at Tiffany's – on a pink background.

The Google logo is represented in elegant cursive, with small drawings of Hepburn playing and dancing with children from poverty-stricken countries underneath.

Born in 1929 in Brussels, the then Audrey Kathleen Hepburn-Ruston grew up moving between Belgium, England and the Netherlands, dealing with German occupation during the Second World War.

Her parents were both involved with the British Union of Fascists, and her father became a Nazi sympathiser.

However, it was his infidelity (with the family nanny) that caused him to separate from the family. He remained emotionally detached even after the war, but stayed in contact with Audrey.